Rent Wheelchair or Mobility Scooter Anywhere in San Diego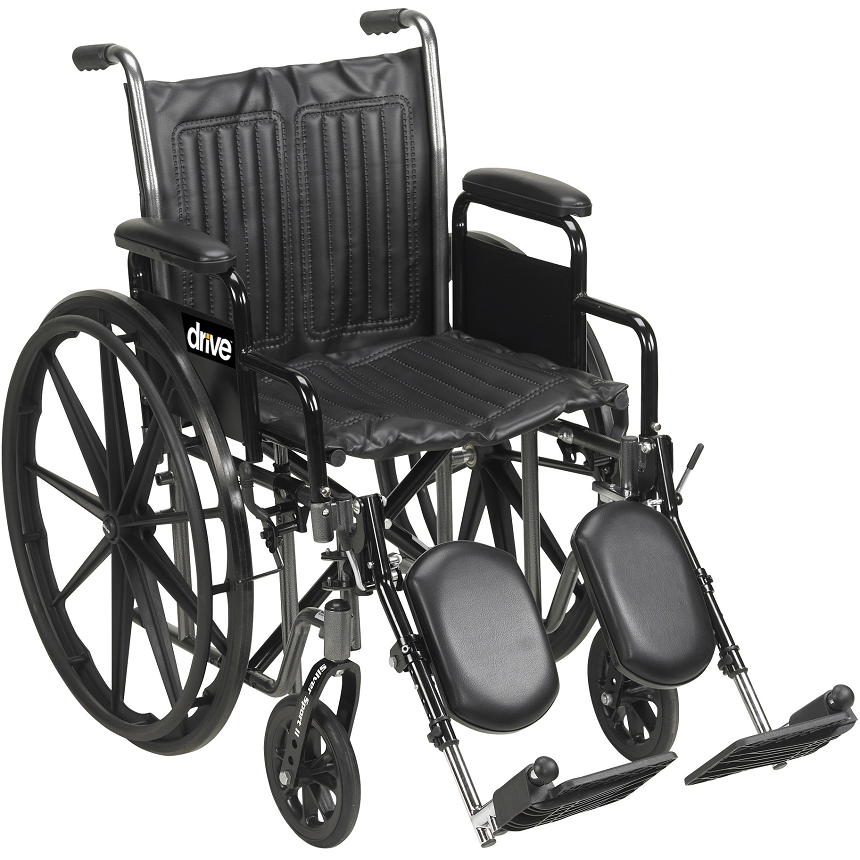 Enjoy worry-free mobility rentals 7 days a week while visiting San Diego. Whether you are traveling for business, vacation, or just passing through, AMERICAN WHEELCHAIR can meet any of your needs.
We offer you all NEW 2019  latest models of Power or Manual wheelchairs. All wheelchairs come serviced and ready-to-use.
CALL SAN DIEGO RENTAL OFFICE AT (858) 201-3087
We are a wheelchair powerhouse. Call and request a specific style or get recommendation by licensed mobility professional. 
We rent Power and Manual wheelchairs and Mobility Scooters in:
    -   San Diego County (North/South)
    -   Coronado
    -   Sea Word
    -   San Diego ZOO
    -   LegoLand
    -   Whild Animal Park
    -   Aeroport PickUp line
    -   Hotel, House or Cruise
We will even pickup and dropoff a wheelchair for you right at the pickup like of San Diego Aeroport, any Hotel or Cruise Ship Boarding.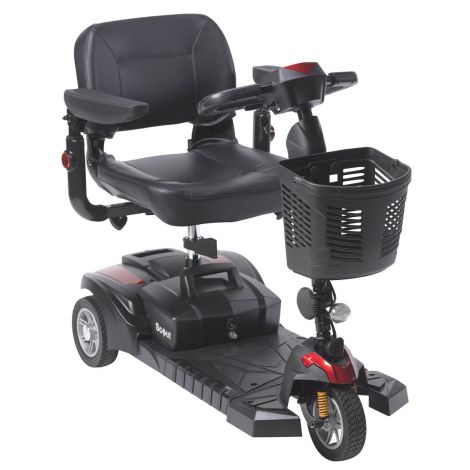 RENT DRIVE MEDICAL SPITFIRE DST 3-WHEEL MOBILITY SCOOTER
FEATURES
The Spitfire DST (Dynamic Suspension Technology) transportable scooter combines easy and convenient mobility with the most comfortable ride possible.
The Spitfire DST is compact, lightweight and easy to disassemble—perfect for taking wherever you want to go, either around the neighborhood or far from home. It can be disassembled quickly and easily into five easy-to-handle pieces for loading into a car, truck, or van and taking shopping or on vacation.
The four-wheel version of the Spitfire DST allows for enhanced stability on rougher outdoor terrain, while the three-wheel version will provide a tighter turning radius.
Both versions are equipped with Dynamic Suspension Technology on the front and rear of the scooter for the smoothest most comfortable ride possible.
The Spitfire DST also offers great features like a quick connect battery pack and a delta-style tiller to make operating the scooter easier for those with limited strength or dexterity. This model comes with high gloss color panels, metallic wheel rims, and a stadium-style seat.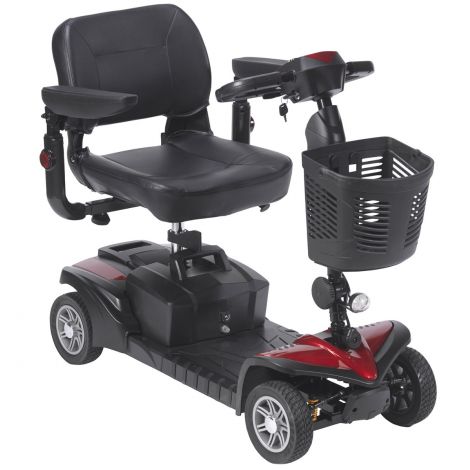 RENT DRIVE MEDICAL SPITFIRE DST 4-WHEEL MOBILITY SCOOTER
FEATURES
Dynamic Suspension Technology (DST) features front and rear suspension coils for the most comfortable ride on all terrain
Charge port located on the control panel and battery pack for easy charging
Headlight
Interchangeable color panels in red and blue
Quick & easy disassembly
Armrests are padded, contoured, width and angle adjustable
Delta tiller with ergonomic throttle control
Armrest covers with reflectors
Large plastic basket with carrying handle
Height-adjustable swivel seat with fold-down backrest
Anti-tip wheels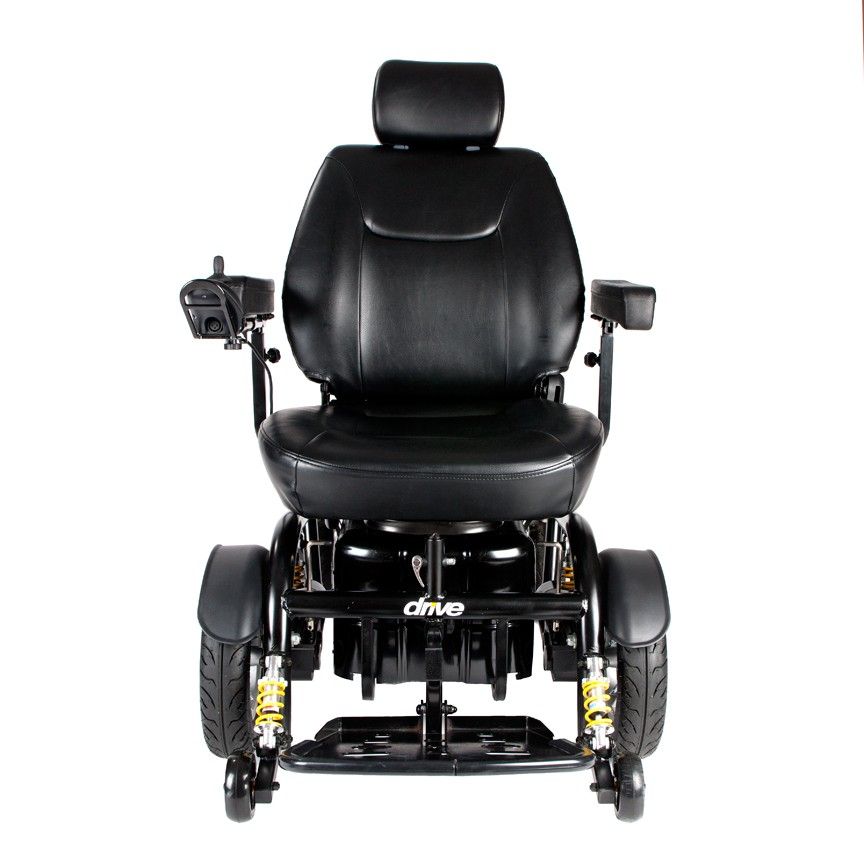 RENT DRIVE MEDICAL TRIDENT HD FRONT-WHEEL WHEELCHAIR
FEATURES
The shroudless design offers easy access to internal components and batteries.
Semi-reclining captain seat with adjustable headrest is height and depth adjustable headrest is height and depth adjustable.
Armrests are padded, adjustable and removable.
Available with 22" or 24 "width Captains seat.
A quick-release lever allows for easy seat removal.
Flip-up footplate includes rubber bumper to prevent damage and is height, depth, and angle adjustable.
Positioning belt included.
Programmable Controller.
Black, flat-free non-marking wheels.
Large, front anti-tip wheels feature suspension for safety, smoother ride and enhanced obstacle handling.
The joystick is protected by a metal casing.
Easy free-wheel operation.
Slide-out battery tray for easy access.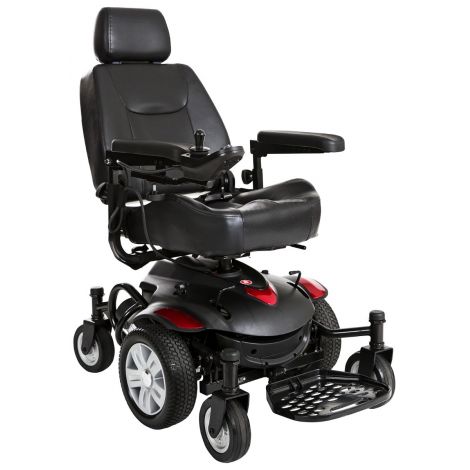 RENT DRIVE MEDICAL TITAN AXS MID-WHEEL POWERCHAIR

FEATURES
Height-adjustable swivel seat features a fold-down backrest
Includes interchangeable color panels in red and blue
Seatback reclines and features an adjustable headrest
Adjustable length controller mount 
Armrests are padded, adjustable and removable
Available with 18" and 20" wide Pan Seats 
Optional swing-away controller arm 
Solid, flip-up footplate with adjustable height,
depth and angle
Positioning belt included
Optional elevating leg rests (requires Item #AE2500 & Item #LK3JELR) rented separately
Programmable controller
Flat-free, non-marking tires 
Easy freewheel operation 
Anti-tip wheels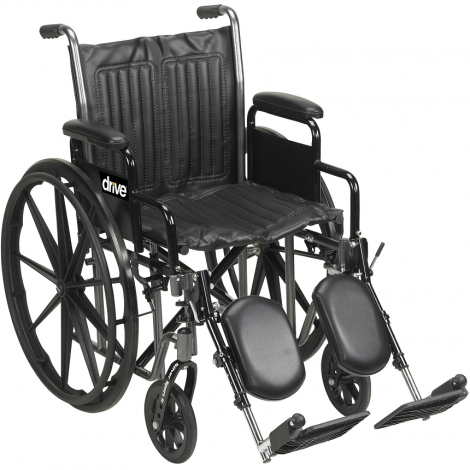 RENT DRIVE MEDICAL SILVER SPORT 2 MANUAL WHEELCHAIR
FEATURES
Detachable full-length or desk-length armrests
Adjustable Seat-to-Floor Height
Adjustable Front Casters
Tool-Free Legrest Adjustment
Powder-Coated Frame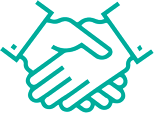 Inclusions
Wheelchair rental

Wheelchair drop-off and pickup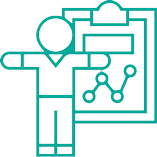 Know Before You Book With
You must be at least 18 years or older to rent mobility equipment.

You must present a valid photo ID and credit card on the day of the activity