Rent Knee walker in San Diego. Knee Scooter rentals for your broken foot.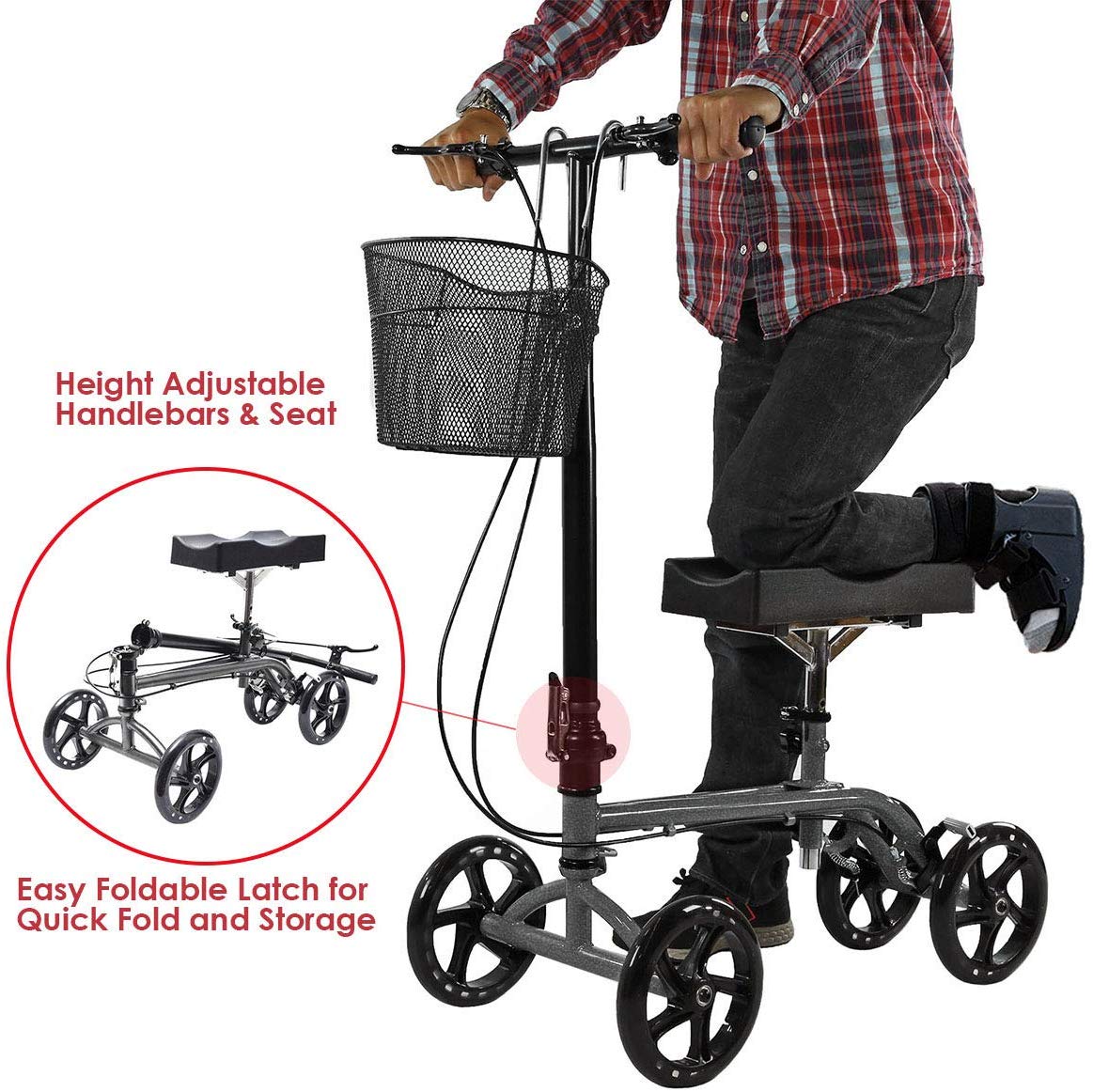 In Stock
Condition: Brand New 2019 Model by Drive Medical


CLICK TO RESERVE

(858) 201-3087
Rent Steerable Aluminum Knee Walker in San Diego
Call now 1-858-201-3087  and reserve your Knee Roller today
• Knee scooter can be steered for increased maneuverability
• Ideal for individuals recovering from foot surgery, breaks, sprains, amputation and ulcers of the foot
• Deluxe dual-braking system
• Sturdy dual frame adds stability and durability
• New basket allows the user to transport personal items 
• Contoured leg pad provides extra balance
• New leg pad cover provides added comfort 
• New tiller lock provides added safety and security
• Tiller can be easily folded for storage and transportation
• Foldable steering column allows for easy storage
• Tool-free height adjustment of seat and handle 
• 8" casters are ideal for indoor/outdoor use
• Silver vein finish  is durable and easy-to-maintain
SPECIFICATIONS OF KNEE ROLLER
Description Carton Shipping Weight 26 lbs.
Handle Height 33" - 37.5"
Knee Pad Height 17.5" - 21.5"
Unit Dimensions 17" (W) x 32" (D)
Warranty Limited Lifetime, Lifetime Warranty on Brake Cable
Weight 19 lbs.
Weight Capacity 300 lbs