Rent Kinetec Spectra Knee Continuous Passive Motion Machine (CPM) machine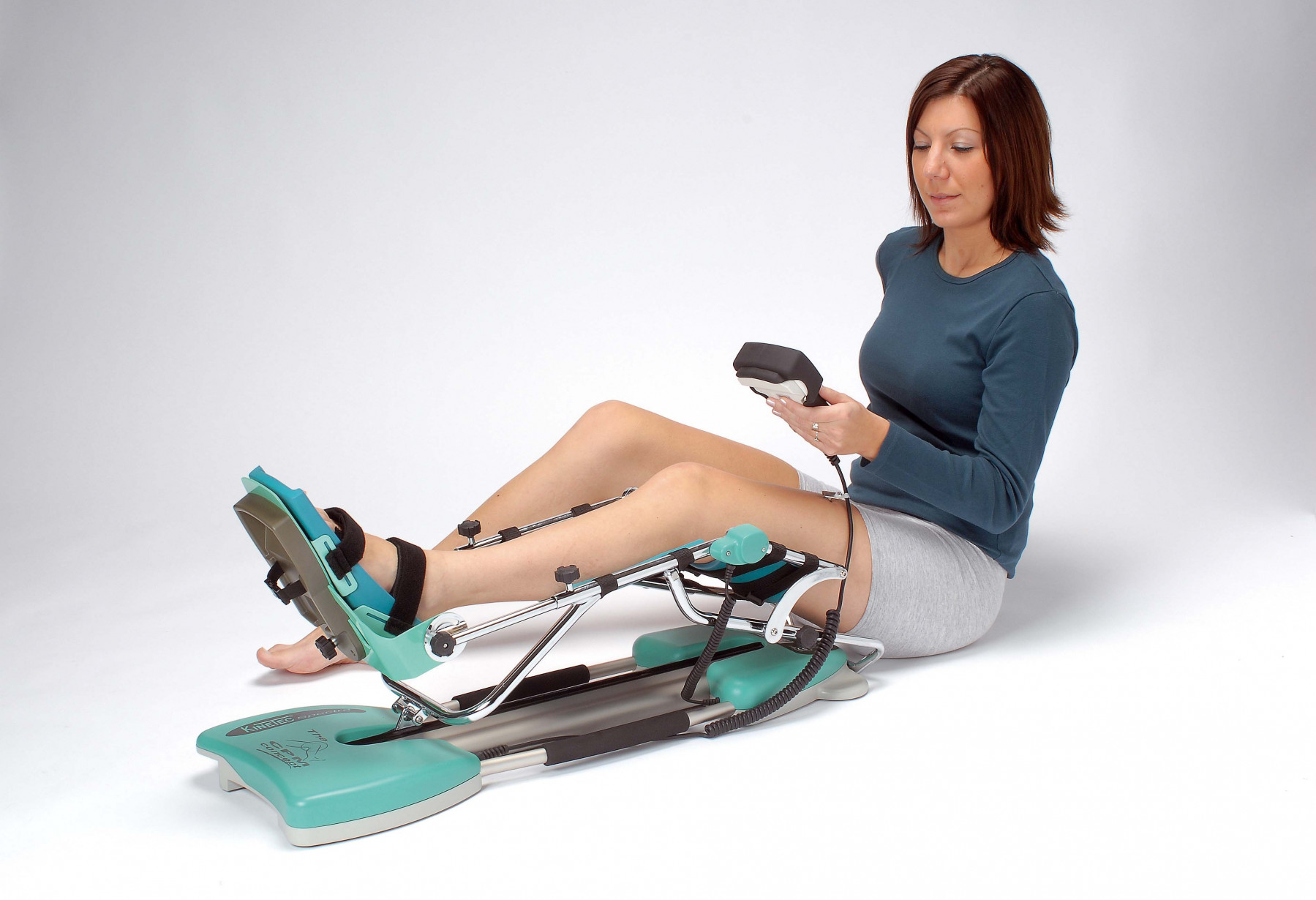 RENT CPM MACHINE NEW 2019 MODELS
FOR AS LOW AS
$16.95 per day per one month rentals
Rental Continuous Passive Motion Machine (CPM) Product Description
Continuous passive motion (CPM) devices are used during the first phase of rehabilitation following a soft tissue surgical procedure or trauma. The goals of phase 1 rehabilitation are: control post-operative pain, reduce inflammation, provide passive motion in a specific plane of movement, and protect the healing repair or tissue. CPM is carried out by a CPM device, which constantly moves the joint through a controlled range of motion; the exact range is dependent upon the joint, but in most cases the range of motion is increased over time.
CPM is used following various types of reconstructive joint surgery such as knee replacement and ACL reconstruction.
HOW IT WORKS:
1, Call to reserve your CPM machines >>> Click to RENT 877 851 5943
2. We will ship to your house and provide you a return shipping lable.
3. We will provide you all video instructions
4. Simply return it to us.
Features/Benefits
The Kinetic Spectra Knee CPM possesses the latest in CPM technology.

Accommodates CPM for knee and hip surgery patients.

Feel less pain and reduce swelling in the affected joint.

Stop the formation of scar tissue while improving your overall range of motion (ROM)
The Kinetec Spectra Knee Continuous Passive Motion (CPM) machine represents the latest breakthrough in CPM technology with its true, anatomical motion. This anatomical motion provides greater comfort during use which increases compliance and contributes to more favorable outcomes. An unbeatable combination of good looks and mechanical innovation set the Spectra apart as the knee CPM machine of choice. The entire spectrum of needs for knee surgery or hip surgery patients can now be addressed with one machine. The Spectra Knee CPM machine has a carriage that accommodates all patients, age 8 to 80, without any additional accessories. We deliver to and from your house, 24 hour phone service for questions or concerns, and a FREE Knee CPM pad kit are all included.
Once you receive your Kinetic Spectra Knee CPM machine, all you have to do is make three easy adjustments to fit it to your leg, define your range of motion, and turn the machine on to begin the healing process. Should you have concerns or questions, don't hesitate to contact one of our support specialist, free of charge, at any time of day or night.

SPECS
Anatomically correct alignment

Wide carriage (10") accommodates all patients

Hyperextension (-10°) to full Flexion (120°)

Exclusive Load Reverse ensures patient protection

Lightweight, only 24 pounds!

Sleek design incorporates dual carry handles

Waterproof digital hand control that snaps conveniently into the foot support

Pause setting for up to 15 minutes of rest

Weight:24 lbs. (53kg)

Length:37" (94cm)

Full leg size:28"–41" (71–104 cm)

Tibia:15"–23" (38–58 cm)

Femur:13"–18" (33–46 cm)

Free ground shipping included

Easy-to-follow instructional DVD and clear written instructions

Pre-installed, ultra-comfortable pad kit

Toll free 24-hour phone support from experienced technicians

Return shipping label included
It is very important to do everything that your doctor and physical therapist tell you to do including your exercises!  Renting both a Knee CPM and doing your recommended exercises will enhance your recovery while also reducing your pain and swelling.
Many doctors recommend using your Knee CPM machine at night to avoid waking up with a stiff, immobile knee in the morning. Usually, you can set your machine to 30 or 40 degrees of motion, lower the speed and still have a very restful night with less pain and swelling.  Use your knee CPM machine during the day at the end range of motion for flexion/extension levels and increase the speed. You never want to feel pain with the Knee CPM machine. If you do, decrease the range of motion until you no longer feel the pain. Your goal is to feel a light stretch at the end range of motion points. This will help reduce pain and swelling while increasing your range of motion.
We Accept Medicare for Total Knee Replacements!
Select play below to view an instructional video on how to use the Kinetec Spectra hand control.